At the request of the Vermont Bankers Association, the ABA Foundation will activate its online fundraising platform to support recovery efforts after historic flooding in Vermont.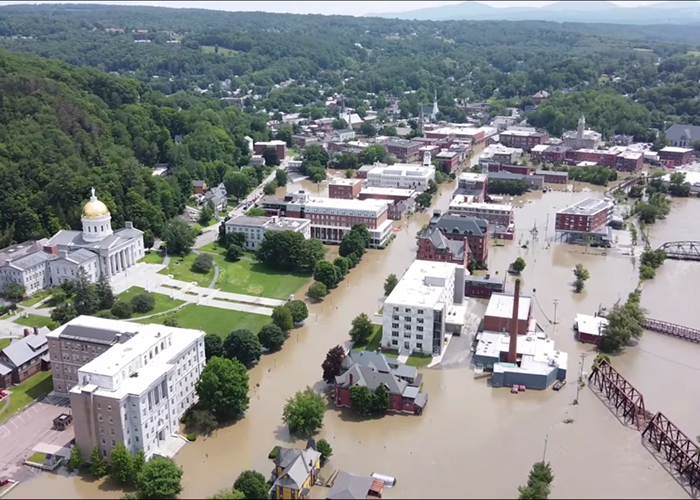 WASHINGTON —The American Bankers Association Foundation today announced it will start collecting tax-exempt contributions through its Disaster Relief Program website to help aid relief efforts in Vermont after a major storm resulted in catastrophic flooding in the state on July 11. The flooding has devastated cities and towns in Vermont, left hundreds homeless and claimed at least one life. It has also caused significant damage to homes and businesses, including several bank branches and the homes of bank employees. At the request of the Vermont Bankers Association (VBA), the ABA Foundation will immediately begin accepting donations today, with all funds raised directed to the Vermont Community Foundation, which is aiding relief efforts throughout the state. ABA announced that the association will lead the fundraising effort by contributing $25,000 through the Foundation's Disaster Relief Program to assist those affected by the historic flooding.
"It's devastating to see the damage sustained by communities throughout Vermont," said ABA president and CEO Rob Nichols. "Banks throughout the state are already working to support customers and communities in need. Activating the ABA Foundation's Disaster Relief Program will allow the entire banking industry to contribute to relief efforts and help Vermonters rebuild and get back on their feet."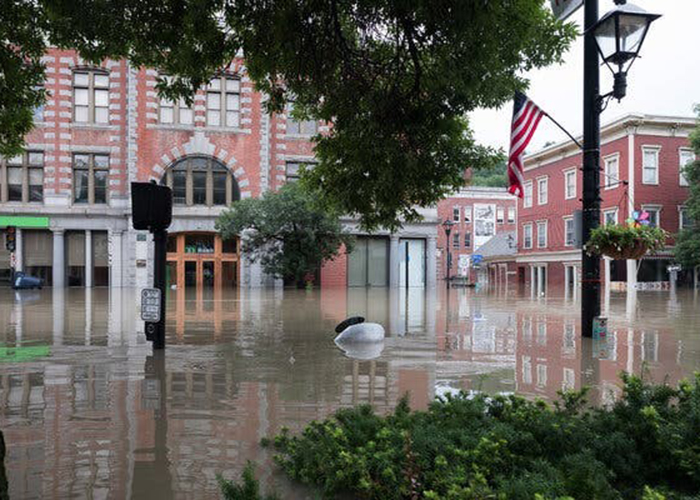 "We thank the ABA Foundation and bankers across the country for their support," said Vermont Bankers Association President Christopher D'Elia. "This disaster has had a direct impact on banks in the state with as many as 20 bank branches affected by the flooding, including some that are a complete loss. Recovery from these historic floods will take time, and this support from our industry colleagues will make a real difference to the communities hit hardest."
Through the ABA Foundation's Disaster Relief Program, state bankers associations can request ABA Foundation assistance after a presidentially-declared disaster in their state. If the request meets certain criteria and is approved by the ABA Foundation Board, the ABA Foundation can solicit donations nationwide on the state association's behalf. The state association is responsible for identifying qualified recipients for all funds raised.
Donations will be accepted until August 28, 2023. To donate, visit aba.com/DonateRelief.

About the American Bankers Association The American Bankers Association is the voice of the nation's $23.7 trillion banking industry, which is composed of small, regional and large banks that together employ more than 2.1 million people, safeguard $18.7 trillion in deposits and extend $12.2 trillion in loans.